Allyson Shoptaw
LPC, CPTT, Brainspotting, EMDR, SAFE-EMDR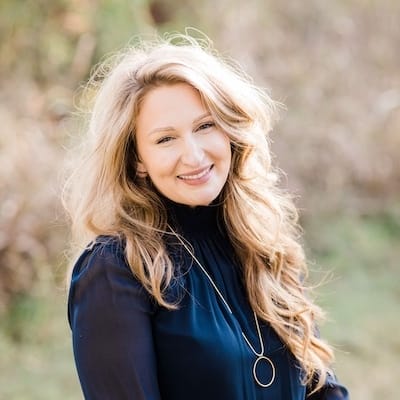 "My intensive with Allyson was the most amazing experience in my healing journey! Allyson is by far the best therapist I've ever worked with! I didn't think I would ever find someone as good as her! "   Sara, age 40 – Little Rock, AR
Hear from Allyson: In my early years, I served eight years in the U.S. Marine Corps before finding my new calling and love: therapy. Having spent time all around the world, I know two things to be true: human suffering knows no culture or class, and the need for connection is universal. We are not meant to do life alone, and times of struggle can be painful illustrations of that.
By the time you decide to seek out therapy, you have likely been white-knuckling the steering wheel of life for some time, adapting in the only ways you know. When you walk into my office, please know the courage it took to get here is not lost on me. I approach therapy with each client intuitively. I use brain-based, body-based, and experiential approaches. Good therapy that leads to lasting change requires more than a counselor functioning as a sounding board; it requires a large toolset.
I have multiple specialized trainings: Certified Partner Trauma Therapist (CPTT) through IITAP helping partners of sexual betrayal navigate recovery, Brainspotting, Eye Movement Desensitization and Reprocessing (EMDR), Somatic- and Attachment-Focused EMDR (SAFE-EMDR), Cognitive Processing Therapy (CPT), Attachment, Regulation, and Competency (ARC) Framework, Family Systems Trauma (FST), and Trauma-Focused Cognitive Behavioral Therapy (TF-CBT).
Every bit of our lives is affected by our life experiences, and these experiences are often the root of current issues, patterns, or wounds. You deserve an individualized approach, focused on the complexities of your history, and who you are holistically. The investment you make in yourself demands excellence, and that is what I strive to provide.
Experience Restoration & Freedom
Many people don't get the results they want from therapy because insurance and standard session lengths get in the way of treating root issues.
The Finding Place Counseling in Little Rock, AR is a private counseling center that offers custom therapy intensives to help clients quickly achieve breakthroughs on the road to restoration and freedom.