Dr. Dan Hunt
PhD, LMFT, LPC, CSAT, CMAT, CTT, CPTT, CCBRT Candidate, EMDR, Brainspotting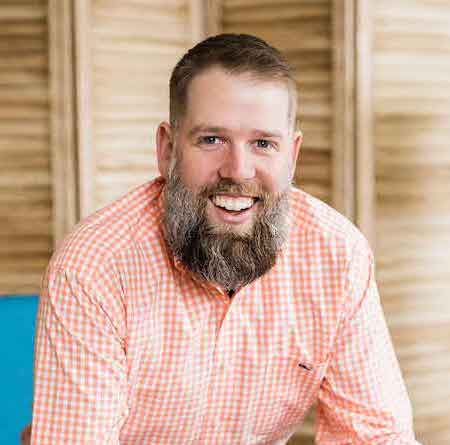 "We were so impressed and were helped greatly by our time at The Finding Place. Dan is incredible at what he does and went above and beyond to give us just what we needed. It has truly been a life changing experience for us."
Collin and Ashely (ages 24 and 25) Cincinnati, OH. 
"Dan is amazing! We continually were singing praises to God for gifting him so and for leading us to The Finding Place.  I truly feel like we got an enormous amount of hard work done. What we dreaded turned out to be three days that we did not want to end!"   
Tom and Betsy (ages 65 and 67) Jackson, MS.
Hear from Dan: When you come to therapy, you want something substantially different. You don't want to pay for just a sounding board, but rather you want a therapist with the experience & training to dive deep into your story & have the skill set to help bring you change. That is what I do.
I use an experiential style of therapy that works well with people struggling with all kinds of issues including:
Addiction of all kinds
Affair recovery
Trauma
Abuse recovery
Anxiety
Attachment
Spiritual growth
Relational problems, and
Teens & their parents.
I work hard to help people heal from painful wounds & problematic behaviors. I'm a Certified Sexual Addiction Therapist (CSAT), Certified Multiple Addictions Therapist (CMAT), Brainspotting & EMDR trained, & a Certified Trauma Therapist (CTT). I spent 8 years at Capstone Treatment Center treating trauma, addiction, & family issues. Specialties are Sexual Addiction/Recovery, Marital therapy, Parent-Child issues, & Trauma healing.
Seek experienced & highly trained help. Be sure the type of therapist you work with has the right training & specialty for your particular issues need. I bring an honest, straightforward approach. You must address the root issues underneath the pain in order to find progress & healing. I balance compassion with challenging my clients to grow.
Experience Restoration & Freedom
Many people don't get the results they want from therapy because insurance and standard session lengths get in the way of treating root issues.
The Finding Place Counseling in Little Rock, AR is a private counseling center that offers custom therapy intensives to help clients quickly achieve breakthroughs on the road to restoration and freedom.