Joseph Bailey, LAC
LAC, Brainspotting, PSAPc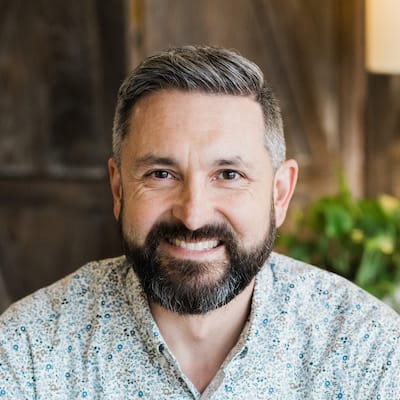 Hear from Joseph: As a pastor for almost a decade and a teacher of literature for the past twelve years, it has been my pleasure to enter into the lives of countless individuals and families. I am a husband and father of six. I have been working through difficulties with couples, parents, teens, and individuals for a long time. While I see all types of clients, I have a particular heart for marriage counseling. My heart for seeing my clients experience true joy and peace is what drives me into the therapy room each day.
I am trained to treat trauma using Brainspotting therapy. I love using Brainspotting therapy because often words just cannot express fully a person's experience. I have found Brainspotting to be a powerful tool to help my clients overcome those roadblocks and endless cycles of trauma.
I am trained as a Pastoral Sexual Addiction Professional Candidate (PSAPc) by International Institute for Trauma and Addiction Professionals (IITAP). I work with couples, teens and their parents, and individuals struggling with the below.
Pornography use
Affairs and infidelity
Sexual trends with adolescents
Sexual addictions / Compulsive Sexual Behavior Disorder (CSBD)
Life is messy and gritty. I get it. I've been there. It is my pleasure to journey with my clients towards renewed hope, joy, wisdom, and ultimately, freedom.
Experience Restoration & Freedom
Many people don't get the results they want from therapy because insurance and standard session lengths get in the way of treating root issues.
The Finding Place Counseling in Little Rock, AR is a private counseling center that offers custom therapy intensives to help clients quickly achieve breakthroughs on the road to restoration and freedom.