Ryan Russ, LPC, CSAT
LPC, CSAT, EMDR I&II, CTTc, Brainspotting certified, Consultant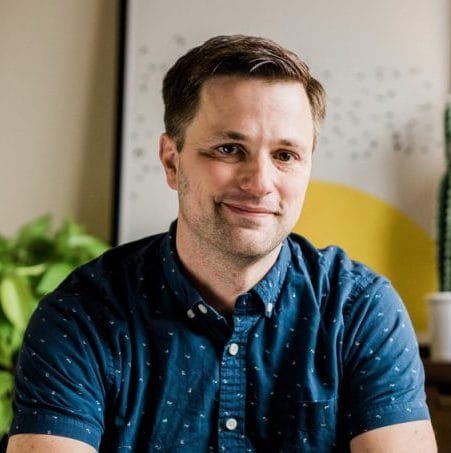 "We believe with our entire hearts that God appointed Ryan to care for our family. Ryan's care was intense, unwavering, compassionate, and challenging. We discovered many truths within the fabric of our family that needed major interventions. Through working with Ryan, we were able to uncover the things in our family which, for years, had been 'swept under the rug'. Ryan wasn't afraid to lift up the carpet."    Brad & Melanie – Birmingham, AL
Hear from Ryan: When you pay for therapy, you're expecting something of tangible value. All too often what you get instead is a nice person on a couch, and little else. That's not me. With high energy and humor, I help people recover from sexual addiction, couples lost in conflict and hopelessness, and parents with teens and young adults. I work with sexual abuse, attachment wounds, and traumas of many kinds.
I'm a Certified Sexual Addictions Therapist (CSAT), trained in EMDR, Attachment-Focused EMDR, Brainspotting, and I'm a Certified Trauma Therapist (CTT). I spent 5 years at Capstone Treatment Center as a therapist helping young men heal from trauma and addictions of all kinds. My main specialty is Sexual Addiction and Sexual Abuse Recovery.
In addition to therapy, I also offer consulting services for other therapists and group practice owners. I provide case review services and help educate and train with a sex addiction and trauma focus. I also assist therapists in doing their own therapy work. I believe a therapist can only take their client as far as they have gone themselves in the therapy process.
Seek experienced help. If you've already tried therapy, try me. I bring a robust and earnest approach that will likely feel more engaging than your prior experience. Identifying and uncovering the root causes of issues is where real power and healing exists. You will be heard. You will be challenged.
Associations
Capstone Treatment Center
International Institute for Trauma and Addiction Professionals
EMDR
Brainspotting
The Parnell Institute
Spirit2Spirit
Graduate of Reformed Theological Seminary, MMFT.
Experience Restoration & Freedom
Many people don't get the results they want from therapy because insurance and standard session lengths get in the way of treating root issues.
The Finding Place Counseling in Little Rock, AR is a private counseling center that offers custom therapy intensives to help clients quickly achieve breakthroughs on the road to restoration and freedom.