At The Finding Place Counseling, we offer marriage counseling and therapy for couples with a variety of spiritual beliefs–from none at all to devout–and our therapists are aware and considerate of all of our clients' beliefs and values. Our therapists operate foremost from a client-centered perspective.
However, many couples call our clinic looking specifically for "Christian marriage counseling." For these couples, we often merge clinical expertise and science-based modalities with Biblical teaching and truth to move them closer to Christ and closer to one another.
This blog is written for clients who are seeking to incorporate this specific worldview into their therapy and relationships.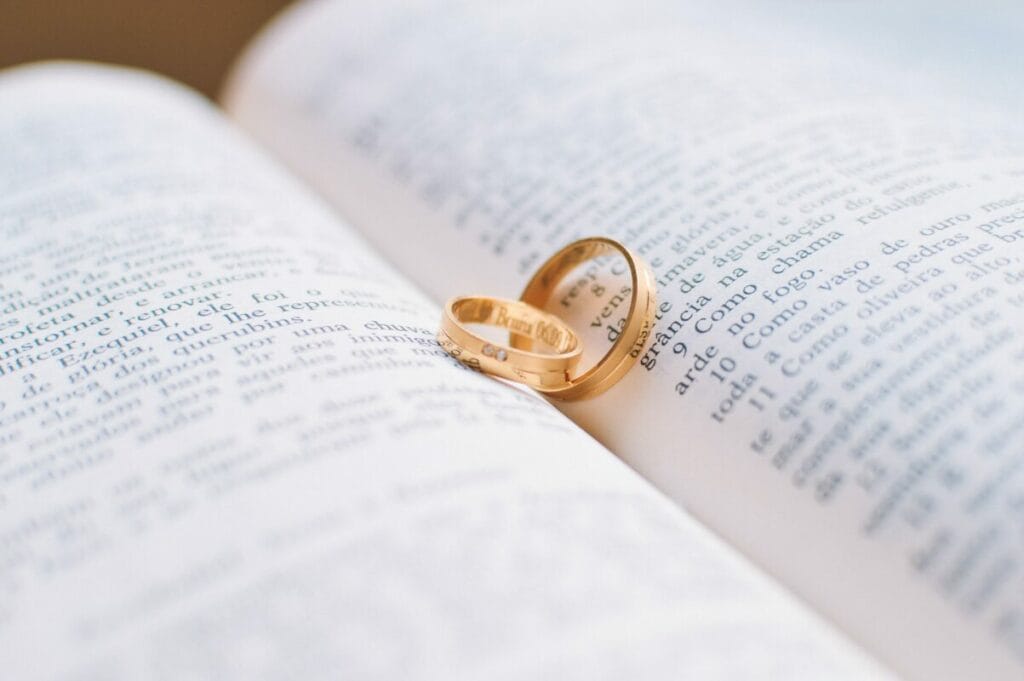 So what is Christian marriage counseling?
Excellent, competent marriage therapy is always going to be good, healthy, and true whether or not faith is brought into the sessions. However, when a couple views marriage through a Biblical lens, where marriage reflects the holy relationship between Christ and the church, the gravity of that sacred commitment can be much stronger.
Also, for Christian couples, issues like the grounds for divorce, when and how to end a marriage, the nature of relationships outside the marriage, and the importance of monogamy are addressed in Scripture, so the therapist can speak truth as a conduit for the Holy Spirit to bring about growth and healing.
As many believers would attest, therapy is often the means God uses to redeem, restore, and enrich individuals and marriages. It is not simply "the self" getting better, but rather, it's God's grace at work producing new life. And the therapy room is a nursery for that new growth.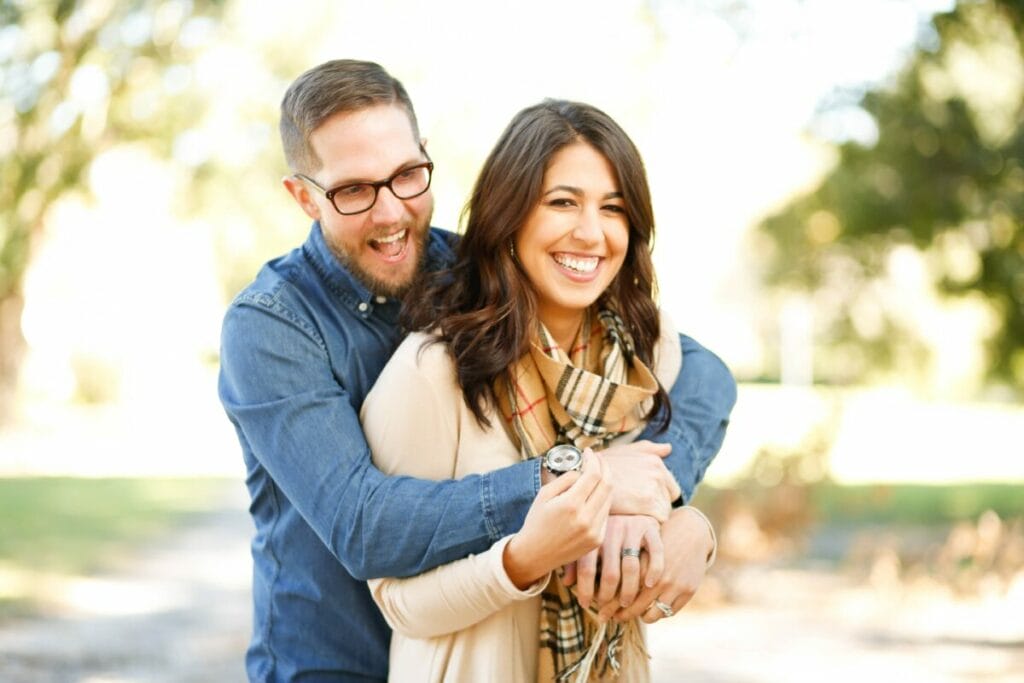 Why do couples go to marriage counseling?
Every marriage is unique, and every couple has their own story to tell. However, we have seen several recurring themes from the hundreds of couples we've worked with.
First, it's often difficult to forgive past hurts. Because of the trust and intimacy implicit in the marriage relationship, hurts are often felt much, much deeper when the one who caused you pain is your spouse. Your therapist can walk through those feelings with you and your spouse to reconcile and help prevent further pain.
And because husbands and wives are different people forming a life together, it often takes time and effort to learn how to hear what your spouse is truly saying (as opposed to your own interpretation of what they're saying). We often view words, actions, and reactions through the lens of our own past pain and experiences, and most people are unaware of that connection before coming to therapy.
Next is sex. (You knew this was coming, didn't you?) Sexual insecurities, disappointments, and fears are common topics in marriage therapy. But even more so is confusing sex with intimacy. Sex is not a need; intimacy is a need. Your therapist can help you learn to foster intimacy with your spouse and can also speak to how sex can play a role in that.
And lastly, when couples become parents, the dynamics of the marriage relationship change, and that shift often unearths new disagreements, hurts, resentments, and insecurities. (If you know, you know.)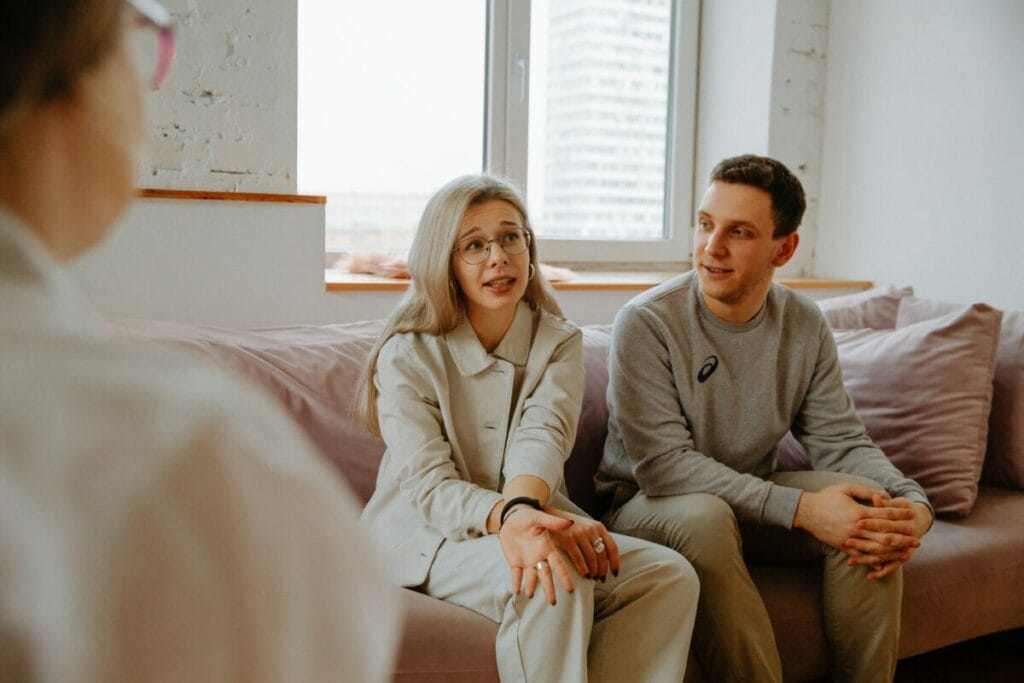 Do we need marriage counseling?
Again, every marriage is unique, and every couple has their own story to tell. But it's important to remember that God is at work in every story.
For couples who are not currently in crisis, Christian marriage counseling can be extremely beneficial because it's easier to see the real root of issues when you're not in crisis. It's easier to talk about the struggles when you're not actively struggling. You're able to address topics with your spouse and therapist in a safe place, and there is room for tremendous growth.
Also, the ability to work through problems together is one of the main ways intimacy develops in a marriage. After all, the goal of marriage isn't just to stay married; it's about having a relationship of mutual delight.
For couples who are currently in crisis–maybe even on the verge of a divorce–let me ask you this: What do you have to lose when nothing else has worked? Our therapists have thousands of hours of training and experience managing these issues. If couples are willing to do the work, even marriages on the brink can be saved. And if a divorce does happen, the therapist can help mitigate the fall out. You want to be able to say, "We did everything we could to stay together." And that includes marriage therapy.
So whether you feel resentment over always having to do the dishes (Hint: it's never just about the dishes) or you've drifted so far apart that you feel like you're married to a stranger, we'd be honored to help you and your spouse work towards a whole and healthy marriage relationship that honors and reflects God's unique design for a Christian marriage.
The Finding Place Counseling offers Christian marriage counseling for couples in Little Rock, Arkansas, as well as custom marriage therapy intensives that serve couples across the country. We also provide individual faith statements from our therapists upon request. Visit our FAQ page then contact us to learn more.